Article by: Erling Hoff — Jun 07 2023
GameSynth meets Soundly
It's a pleasure to announce that GameSynth now has the ability to send files to Soundly, providing users with an even more efficient and enjoyable sound design experience. GameSynth is a revolutionary sound design tool created by Tsugi Studio, currently available for Windows. Its innovative approach to creating captivating audio for games and animation is achieved through its Modular Patching Environment and Sketch Pad. Users can draw different shapes and connect various modules to achieve a diverse range of sounds.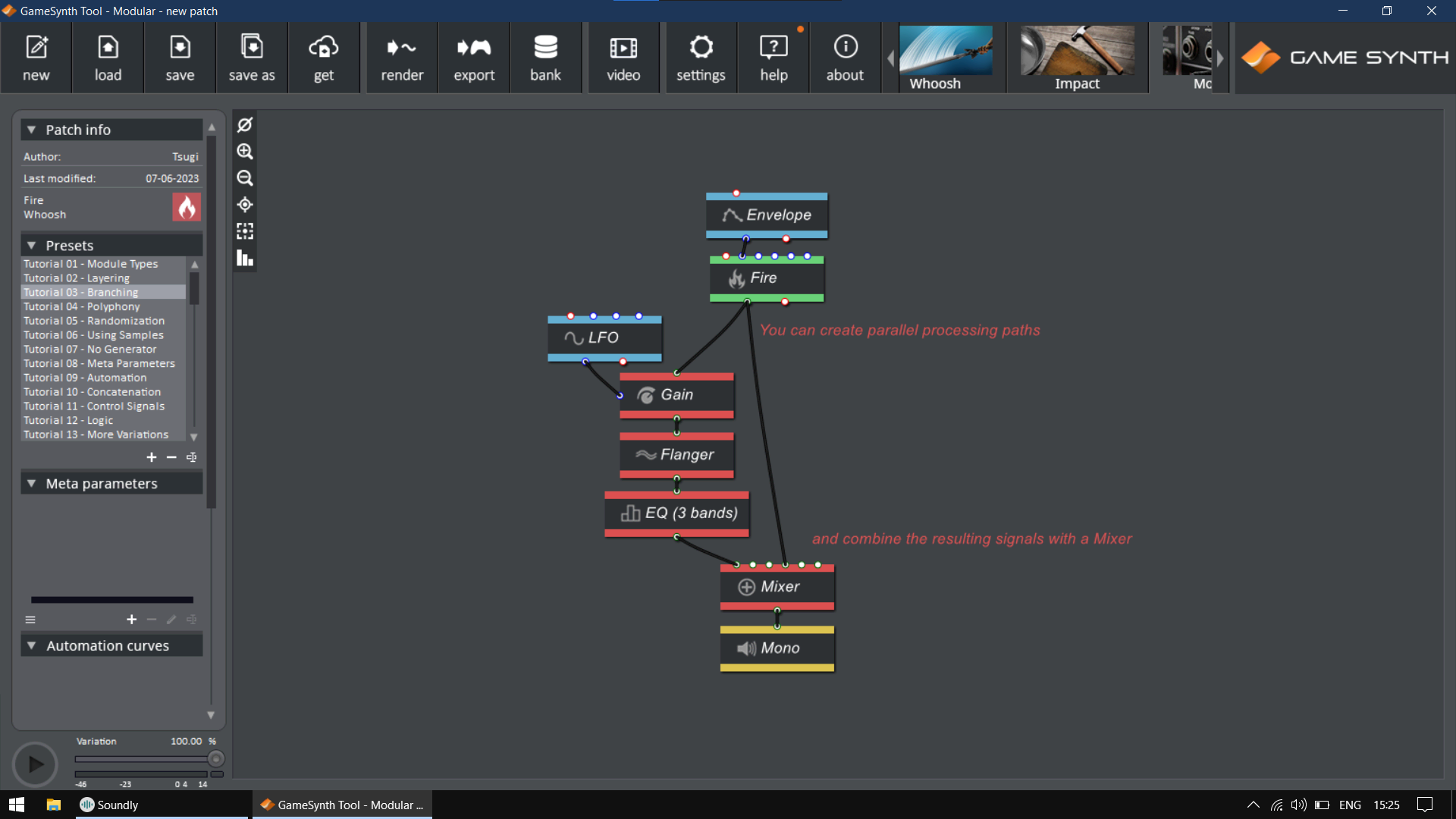 The integration with Soundly allows users to save all the sound variations created in GameSynth to the Soundly database with just a click of a button. Users can easily track, edit, and create libraries of their sound creations, significantly benefiting game audio and sound design processes.
The latest version of GameSynth offers a new audio exporter for Soundly, available in the Export window. This feature lets users choose the number of variations to export, select the destination library and folder within Soundly, and insert metadata, including the UCS data associated with the GameSynth patch. Soundly recognizes this metadata, further enhancing the user experience and organization of sound assets.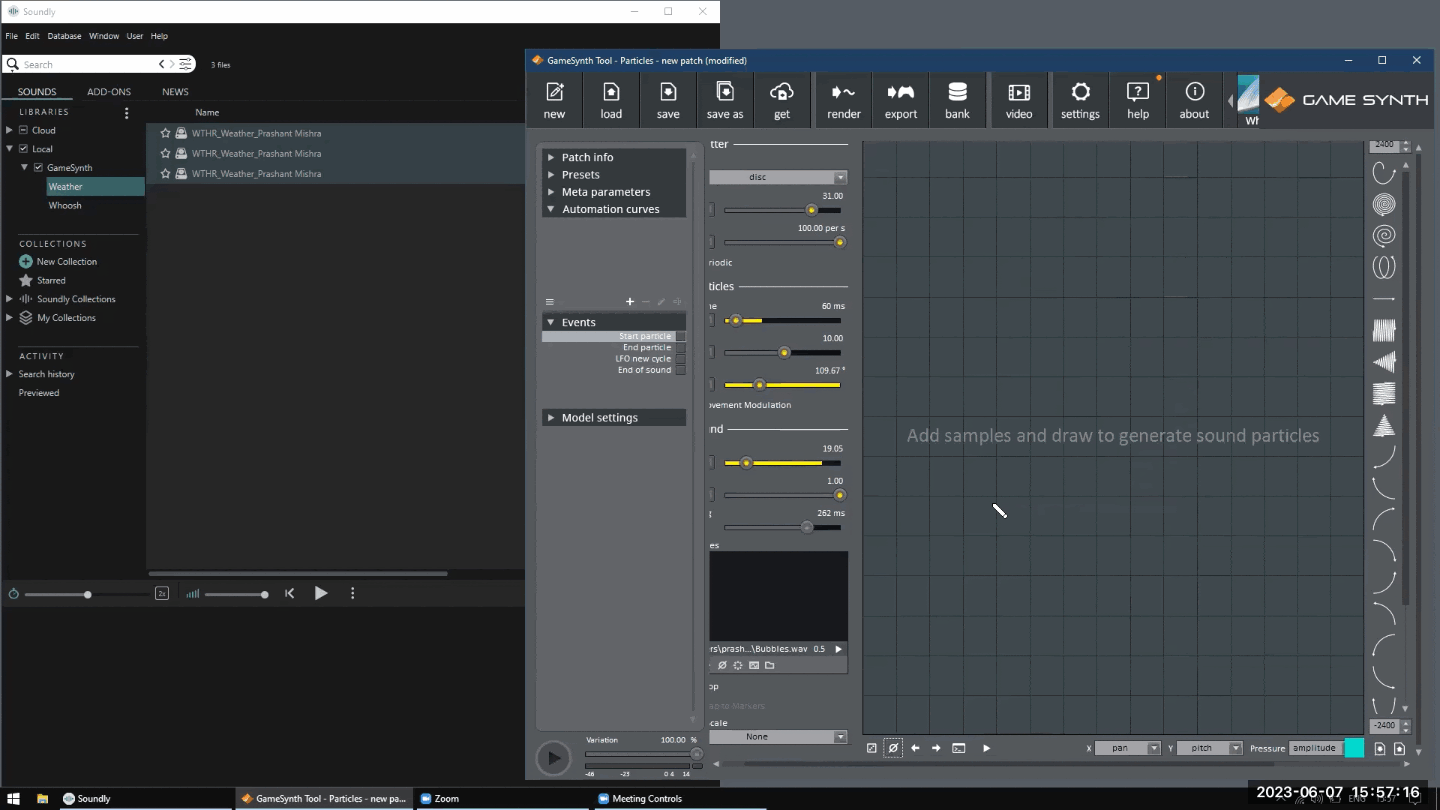 Integrating GameSynth with Soundly brings a new level of efficiency and creativity to the sound design process. Users can effortlessly combine the powerful procedural audio capabilities of GameSynth with the comprehensive sound library management and organization features of Soundly. This collaboration empowers users to explore new sound design possibilities and streamline their workflow.
We would like to thank the developers at Tsugi Studio for their hard work in making this integration possible. To learn more about GameSynth and its fantastic features, visit the Tsugi Studio website.
Please note that the Soundly + GameSynth integration requires the newest Soundly version available at GetSoundly.com
Download Soundly at getsoundly.com