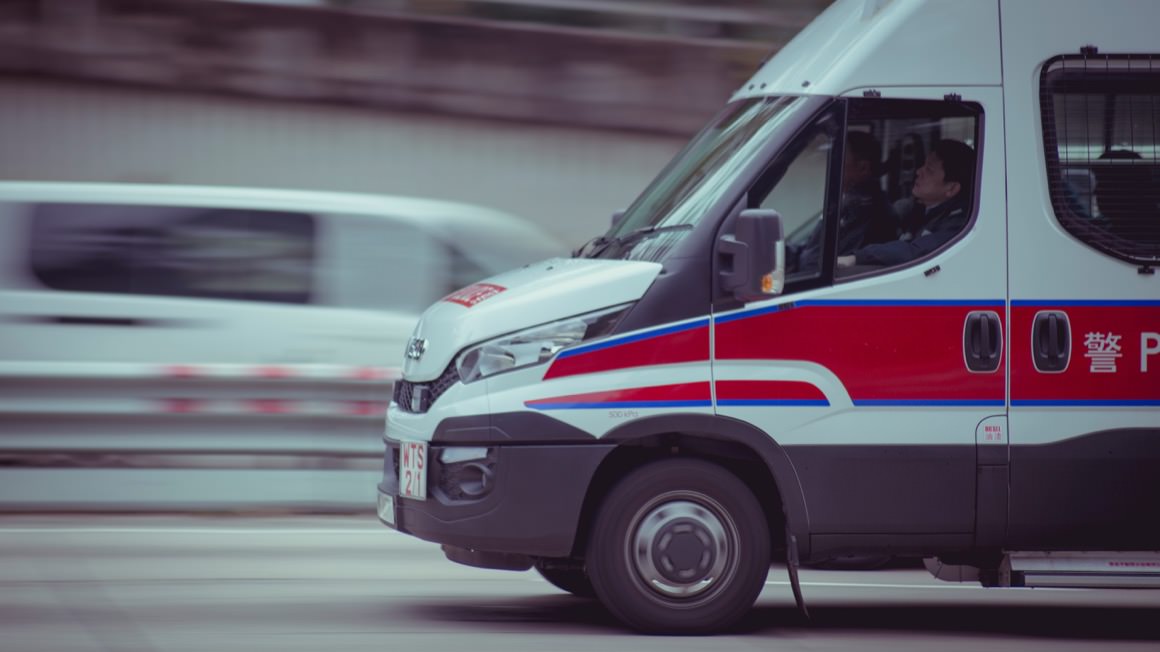 Article by: Erling Hoff — Sep 23 2019
In Case of Emergency
In our quest to offer the most complete and up-to-date sound library, we have been adding even more sound packs to the Soundly Pro Library. This time we're focusing on emergencies, with sounds such as sirens, ambulance interiors, crime scene ambiances, and more.
Prominent in our emergency sound pack are brand new siren recordings, masterfully recorded by Oslo based sound designer and recording artist Erik Watland.
I sat down with him to discuss his approach to the recordings.
- So Erik, please tell me a bit about why you decided to do the new recordings?
It was essential for me to give an accurate representation of sirens, and none of the existing libraries and sound collections ticked off all the boxes for me, so I decided to start from scratch. The Oslo Emergency Services were kind enough to lend me an actual ambulance vehicle, and so I started experimenting with different recording techniques and microphone placements.
- What did you end up with?
I soon found out that close-miking the siren was challenging since it is so loud. Many microphones would clip the signal because they are not calibrated for that level of loudness. Finally, I decided on using the DPA 4099, originally meant for horn instruments. This microphone can withstand sound levels of up to 145 decibels, so that did the trick! I placed it at a distance of about 15 centimeters from the siren to get the cleanest possible signal.
I also recorded the siren from inside of the vehicle, using the DPA 4060, also engineered to tolerate loud signals. Furthermore, I used a stereo pair of the Sanken CO-100K Condenser Microphones at each side of the car to get a bit more ambient sound. They were recorded at 100khz so that they would retain a lot of high-frequency information in case the end-user wants to pitch them down or similar.
By combining the recordings from the different microphones, sound designers can create incredibly authentic siren sounds, and everything is delivered in pristine 24bit 96khz. To top the siren recordings off, I also wanted to capture the slapback echo phenomenon that happens when emergency vehicles drive in cities and populated areas. When such high frequency/high volume sounds hit hard surfaces, such as buildings, the reverberation that happens is very special; a mix between delay and reverb that would be difficult to recreate digitally. I placed two mkh50 microphones close to the surrounding buildings, and that captured the slapback echo perfectly.
- We're so happy for all the hard work you put into these recordings, and we're proud to offer it exclusively in the Soundly Pro Library!
You're welcome, and I hope the sounds will be of great use for the Soundly community!
You will find all the raw sounds of the siren recordings in Soundly, and The Soundly sound designers have used the sirens as base sounds for several soundscapes, such as pass-bys, crime scenes, and cityscapes - all available from within Soundly Pro by entering the hashtag #InCaseOfEmergency in the search field.
Download Soundly at getsoundly.com