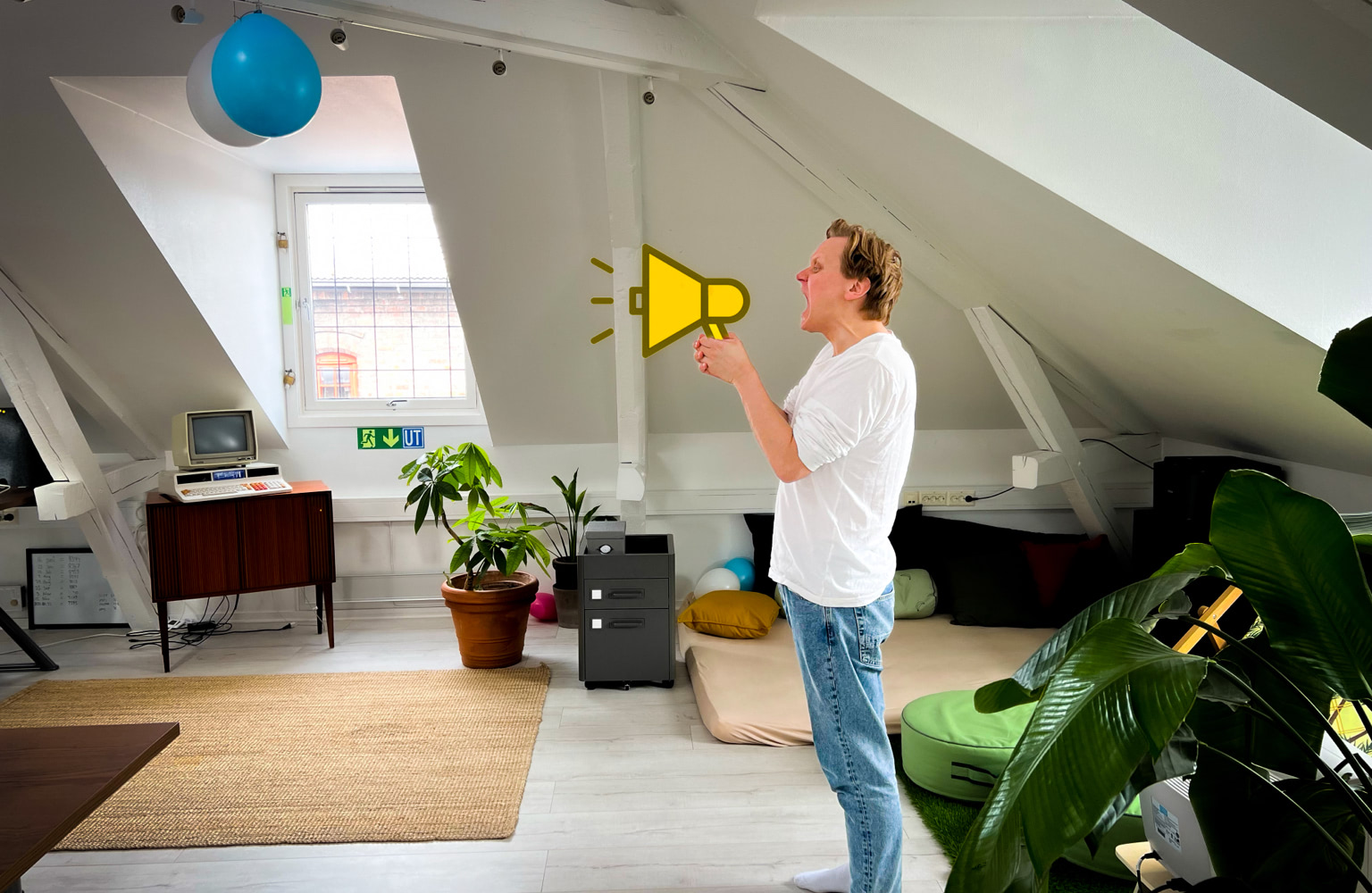 Article by: Erling Hoff — Apr 21 2023
Peder Speaks Up About Voice Designer
I recently spoke with Peder Jørgensen, Head Developer of Soundly, about their new Voice Designer feature. Voice Designer allows users to create and customize voices for various applications, accommodating numerous languages and styles.
What inspired Voice Designer, and how does it benefit sound designers?
We developed Voice Designer to provide a fast and effective solution for sound designers to integrate diverse voice styles or characters into their projects. Its intuitive interface blends seamlessly with the Soundly app, making it easy for current users to generate voices for various projects. Voice Designer is especially useful for crafting temporary voiceovers to guide sound design when the final voiceover isn't yet available. Additionally, it excels at mimicking speaker announcements, digital assistants, robot voices, and game character voices.
In the film industry, Voice Designer is used for pre-visualization, allowing filmmakers to experiment with different voices and styles before finalizing their scripts or real voiceover recordings. In the gaming industry, developers have used Voice Designer to create voices for characters, speaking animals, robots, monsters and other game elements.
Could you expand on using the Place it tool?
The Place it tool is a true-stereo convolution reverb that simulates speakers and environments, enabling users to place voices in various settings as if played through a speaker. We dedicated substantial time to capturing and refining the impulse responses for Place it. Currently, the tool features 40 distinct environments, all based on expertly recorded convolution impulse responses in true stereo. As a sound effects platform committed to high-quality audio, our standards were really high when developing Place it. After a year of research and development, we're confident it competes with the best in the field. This added functionality enhances the creative possibilities for sound designers.
In fact, Place it in Soundly Voice Designer has proved so popular that we have received countless requests for a standalone version for all DAWS and editing suites - and we have now created a completely free standalone plugin in VST, AU and AAX formats that anyone, even those who don't use Soundly, can use!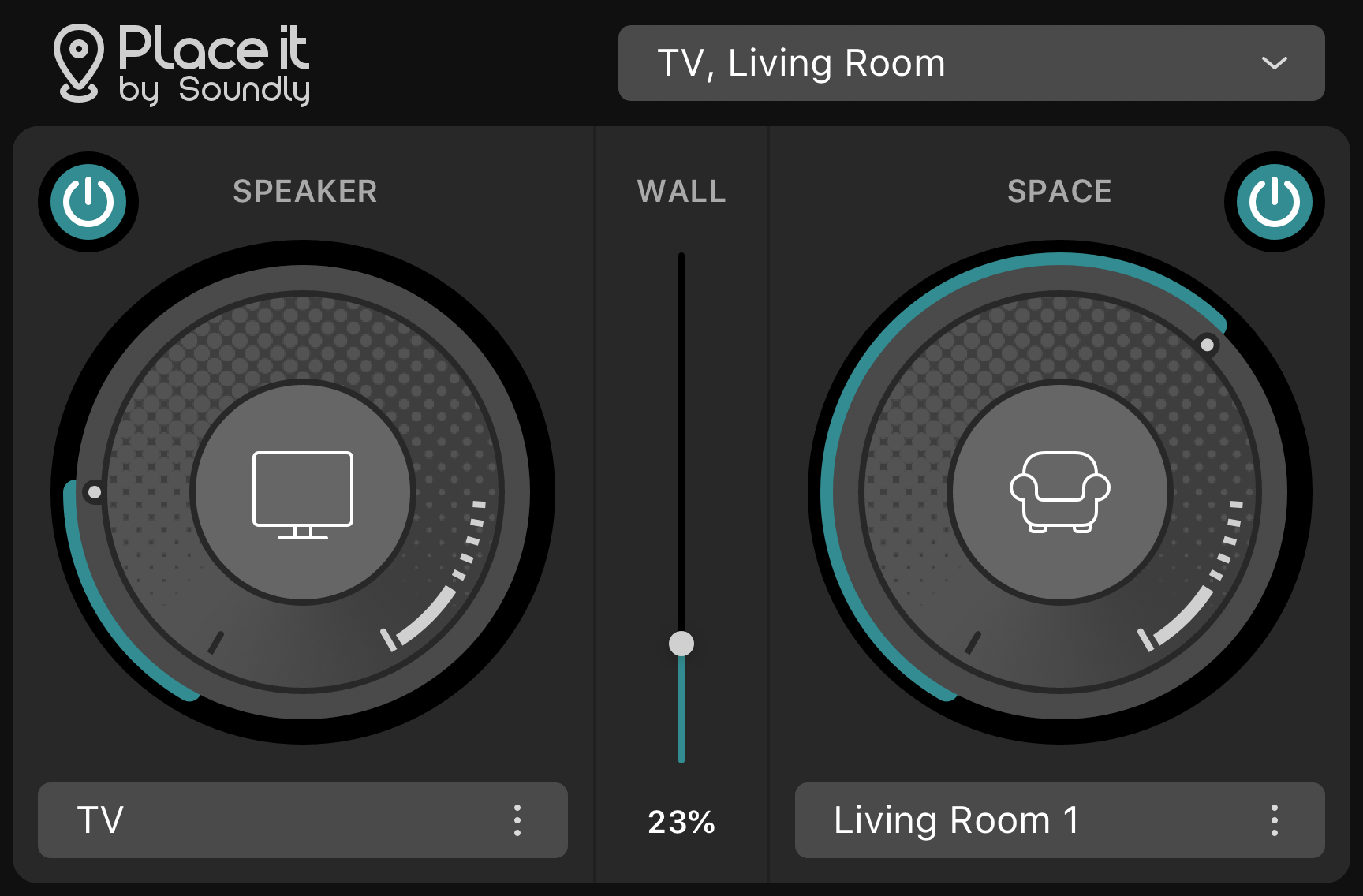 The free, standalone Place it plugin can be downloaded here:
How many voice characters and languages does Voice Designer support, and are there plans to expand them?
Voice Designer currently has 656 voice characters and covers nearly every spoken language worldwide. We plan to launch more voice characters in the future, further expanding our users' creative potential. There are also some top-secret features being worked on, but I can't speak about them just yet!
What distinguishes Voice Designer from other voice generation tools?
Voice Designer's simplicity and seamless integration with Soundly set it apart. Users can effortlessly generate a voice, adjust it, and send it to any video or audio editor with Soundly, just as they're used to when searching for sound effects within the Soundly app. Additionally, Voice Designer supports the Speech Synthesis Markup Language (SSML), enabling precise adjustments to the nuances of the generated voices.
While Voice Designer is a useful tool for sound designers, it can't replace real human voice actors. Voice actors are better at expressing emotions and subtle nuances that are hard for a computer to replicate. Voice Designer can help in many projects, but it doesn't have the same depth and authenticity as a professional voice actor. It's still important for sound designers to work with voice actors to make high-quality audio for movies, games, and other media.
Can you share some user stories or projects that have benefited from the Voice Designer feature?
We've used Voice Designer in-house at Soundly for ads when the final voiceover wasn't recorded yet, and in the Voice Designer promo ad, it was exclusively used for all the voices. We thoroughly enjoyed developing Voice Designer, and we feel that our enthusiasm is reflected in the promo film.
As Head Developer, could you discuss your vision for Voice Designer's future and the sound design community's response to it?
Our goal is to push the limits of voice generation technology, inspiring sound designers and filmmakers to explore new creative horizons. We plan to broaden our language options, introduce more voices, and potentially support additional APIs in the future. The sound design community's response to Voice Designer has been overwhelmingly positive, with users finding it indispensable for their projects and enjoying experimentation with various voices and settings. Ultimately, Soundly wants to make designing sound for films, television, movies, and games as easy, fast, and fun as possible - and Voice Designer contributes to this goal.
It was a pleasure to speak with you, Peder. I am looking forward to using Voice Designer in the near future to create some voices.
Thanks for having me, and have fun using Voice Designer!
Download Soundly at getsoundly.com