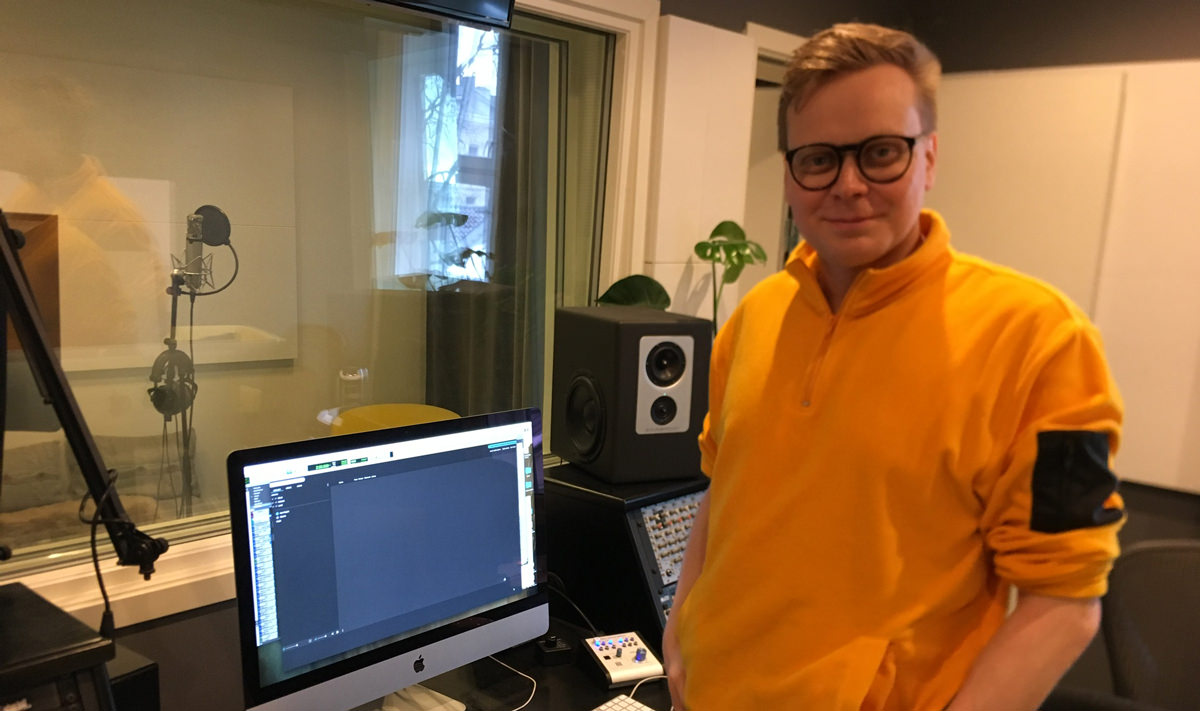 Article by: Erling Hoff — Mar 12 2018
Soundly 2.1 - An Interview with the Creator
Soundly 2.1 is just out, so to find out what's new I visited Soundly's creator and main programmer Peder Jørgensen at his studio in Oslo, Norway.
— So Peder, it's been a few months since the release of Soundly version 2. How has the response been so far?
— We're extremely happy with the release. We think we have produced a piece of software that will aid a wide range of user groups, such as film and video editors, sound designers and so forth. We've won a large number of new users, and we hope this trend will continue, as we have a lot more in store!
— We're also excited that many educational institutions make use of Soundly. It's important to us that Soundly is accessible to students, as they are the editors of the future, so we are offering them large educational discounts. We're proud that the prestigious LA Film School now uses Soundly for their editing and SFX libraries, and we are busy setting up more collaboration arrangements with schools and educational facilities.
— What have you been working on since the release of version 2?
— Thankfully, the first release of Soundly 2 has been running smoothly and has been stable for virtually all of our users. Consequently, we have had time to implement some exciting new features for Soundly version 2.1 that is available for download now.
— Please tell us what's new!
— Well, one of the most exciting news for Soundly 2.1 is our new, built-in sound effect thesaurus. It's been written by one of the leading meta-data librarians in the world, and it will make searching through your library even more accurate, and give you more relevant results. For example, a search for "car" will now also include searches for "auto", "ride", "automobile" and so forth.
— We've also implemented a brand new, state of the art sample rate converter. The new sample rate converter makes the quality of audio that is imported into a project with a non-matching sample rate much better. The new sample rate converter is also used on the Soundly pitch controls, guaranteeing you the best possible results when pitching your sounds.
— There are also a lot of smaller tweaks and improvements. Soundly now supports auditioning of the ambisonic file format (.amb), a format that is gaining popularity among sound editors. Searching now match library and folder names, so that a search for "6000 car door" will find car door sounds within the 6000 series if you have the 6000 series installed. Combined with support for many more meta-data fields and our new SFX thesaurus, searching in Soundly is greatly improved. We think the new search will simplify and improve the workflow for our users, and we can't wait to hear their response.
— Can you reveal something about where Soundly is heading next?
— We're constantly adding new, high quality sounds to the Soundly cloud library, and we're working hard to ensure a smooth experience for our users.
— Lately, we've been thinking a lot about new ways of organizing and discovering sounds, and also about how to inspire sound editors with SFX for specific scenarios. We think we have found a great solution to both these areas with a new feature we call "Collections". "Collections" is one of the features planned for Soundly version 2.2, and we think it will be a game changer.
— Thank you so much, Peder, and good luck with Soundly 2.1!
— Thanks!
Download Soundly at getsoundly.com