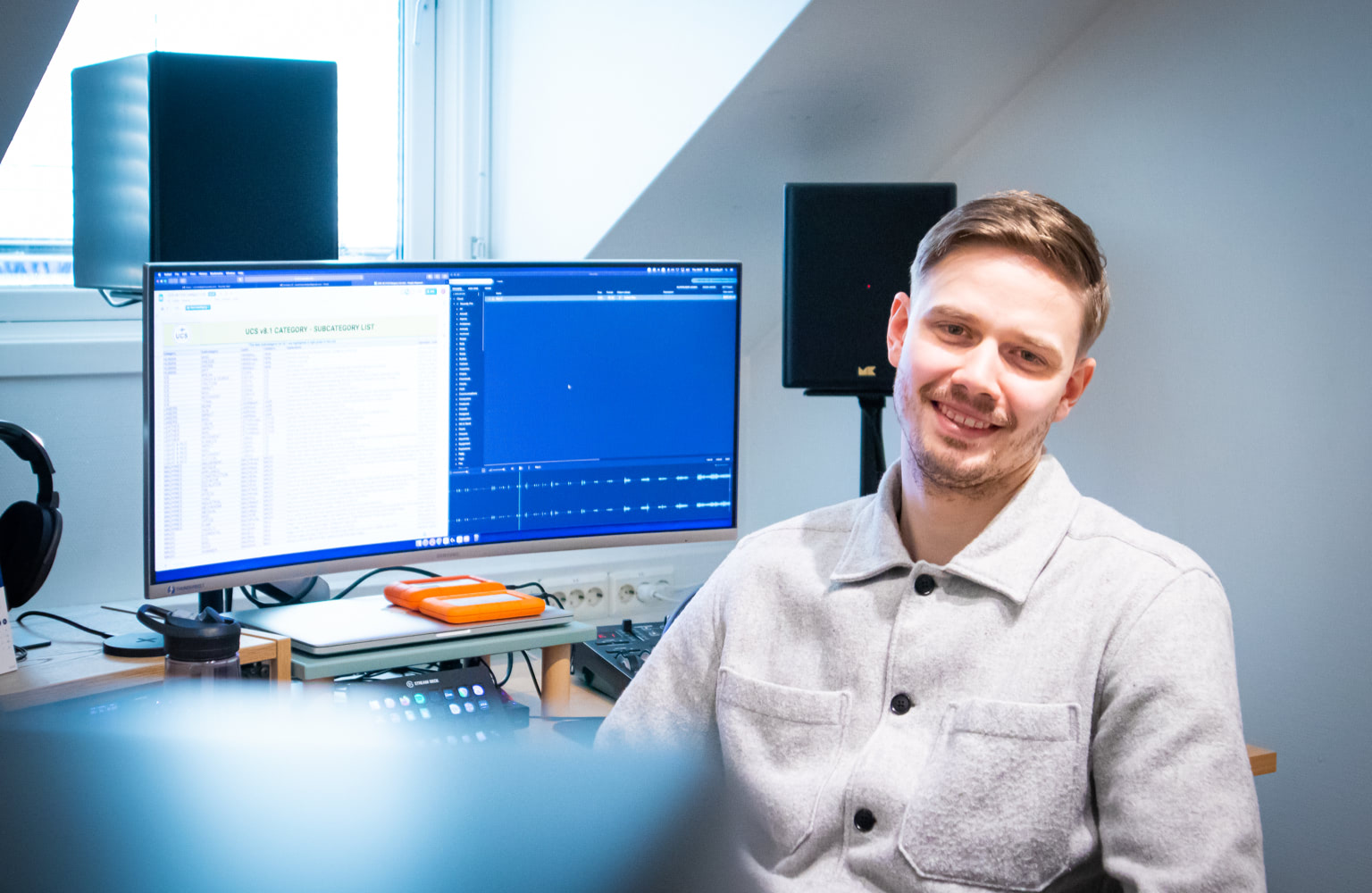 Article by: Erling Hoff — Feb 15 2022
Full UCS Support For The Soundly Pro Library - Interview with Joachim Jorddal
Soundly has supported converting and exporting files to the Universal Category System standard since June 2021. However, the Soundly Pro Library has only partially followed the Universal Category System until recently.
— Joachim, please explain what challenges the Universal Category System sets out to solve?
The Universal Category System aims for a common standard for the classification of sound effects, offering a framework for consistent categorization, uniformity, and a specific filename structure.
The filename structure and organization of sound effects used to be all over the place – everyone was using their own keywords, symbols, order of words, folder hierarchies, and so forth. Because of this inconsistency, imported libraries would have to be renamed and/or reorganized to fit the custom naming system of the sound designer.
The main benefit UCS offers is the consistency of an agreed-upon naming scheme, making it easy for users to follow the same structure. Consequently, searching, collaborating, and exchanging sound effects is faster and streamlined.
— Recategorizing the huge Soundly Pro Library seems like an enormous and daunting task. Please tell me how you prepared for the process?
Since our library is stored in the cloud and is constantly accessible, we had to introduce a no-intrusive way to reorganize the Soundly Pro Library. We decided the best approach would be to focus on one cloud folder at a time. Making the changes gradually ensured that users weren't suddenly presented with a sudden shift in the whole hierarchy of files and folders.
Other than that, the process was all about getting familiar with the UCS categories, browsing the UCS Facebook group and the UCS Slack channel for advice – excellent resources for UCS-related questions.
— What were some of the most significant challenges you faced during the transition process?
Several sounds could fit into many categories, so was a challenge to figure out what category would be best suited for a particular sound. As Soundly is used worldwide by thousands of users, I had to consider the most logical solution not only for me, but also for the Soundly users.
Even though the UCS covers a lot of ground, it's still relatively new, and no system is perfect. There have been situations where I've come across sounds without an appropriate category or subcategory. In such cases, I had to wrap my head around where to put these sounds and what keywords to use.
The previous Soundly category system was not set in stone, so I would create a new category or subcategory in situations where no category seemed to be correct. That was not the case when using a standard such as UCS, requiring me to think in a whole new way about sound effect categorization.
Last but not least: It was essential to keep up the motivation! The Soundly Pro library is massive, and I had no idea how long it would take to make the transition.
— What are some of the benefits a consistent system such as UCS offers sound designers and Soundly users?
I think the system will improve people's workflow, making it easier to find and discover sounds. I recommend that users new to the UCS standard familiarize themselves with the categories. This will give them an excellent overview of potential search keywords.
It's beneficial to follow a template like the UCS standard when categorizing sounds. In the past, file and folder naming could be a real headache to get right. With UCS, everyone can look at the UCS category sheet and select the most relevant UCS category, confident that the filename will make sense to others.
Personal libraries will also be much easier to combine with commercial ones. This is especially efficient when exchanging sounds with other sound designers.
— Thanks so much for talking to me, Joachim, and I'm sure all the Soundly users will appreciate the consistency of a official category system!
Download Soundly at getsoundly.com