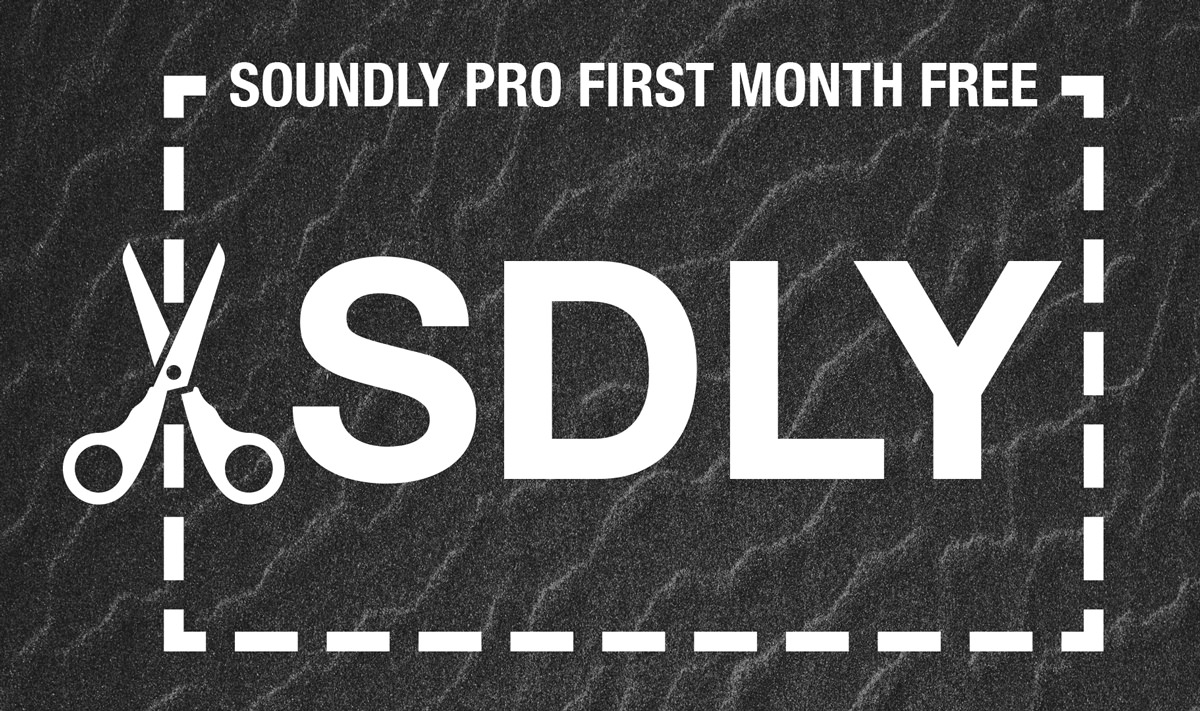 Article by: Erling Hoff — Jun 05 2020
Soundly Promo Code - 1 Month Free
Soundly is a leading sound effect application for Mac & PC. Find your perfect sound in the massive Soundly cloud library, use our powerful search engine on your local files, and Drag&Drop or spot sounds right to the timeline of your favorite editing software. With its intuitive interface, fast operation, and professional sound library, Soundly is the perfect companion app for sound designers. Soundly makes discovering and designing sounds fun, easy, and creative.
Now you can try Soundly Pro 1 month for free using the promo code SDLY.
Instructions
Use the promo code by downloading Soundly at GetSoundly.com and register with the promo code SDLY.
To complete the steps, you'll need to register with a credit card, but we won't charge you the first month, and you can cancel at any time.
To summarize: The promo code SDLY gives you 1 month of Soundly Pro for free.
Important: Activate the promo code field by clicking the promo code link at the bottom of the payment page.
Download Soundly at getsoundly.com