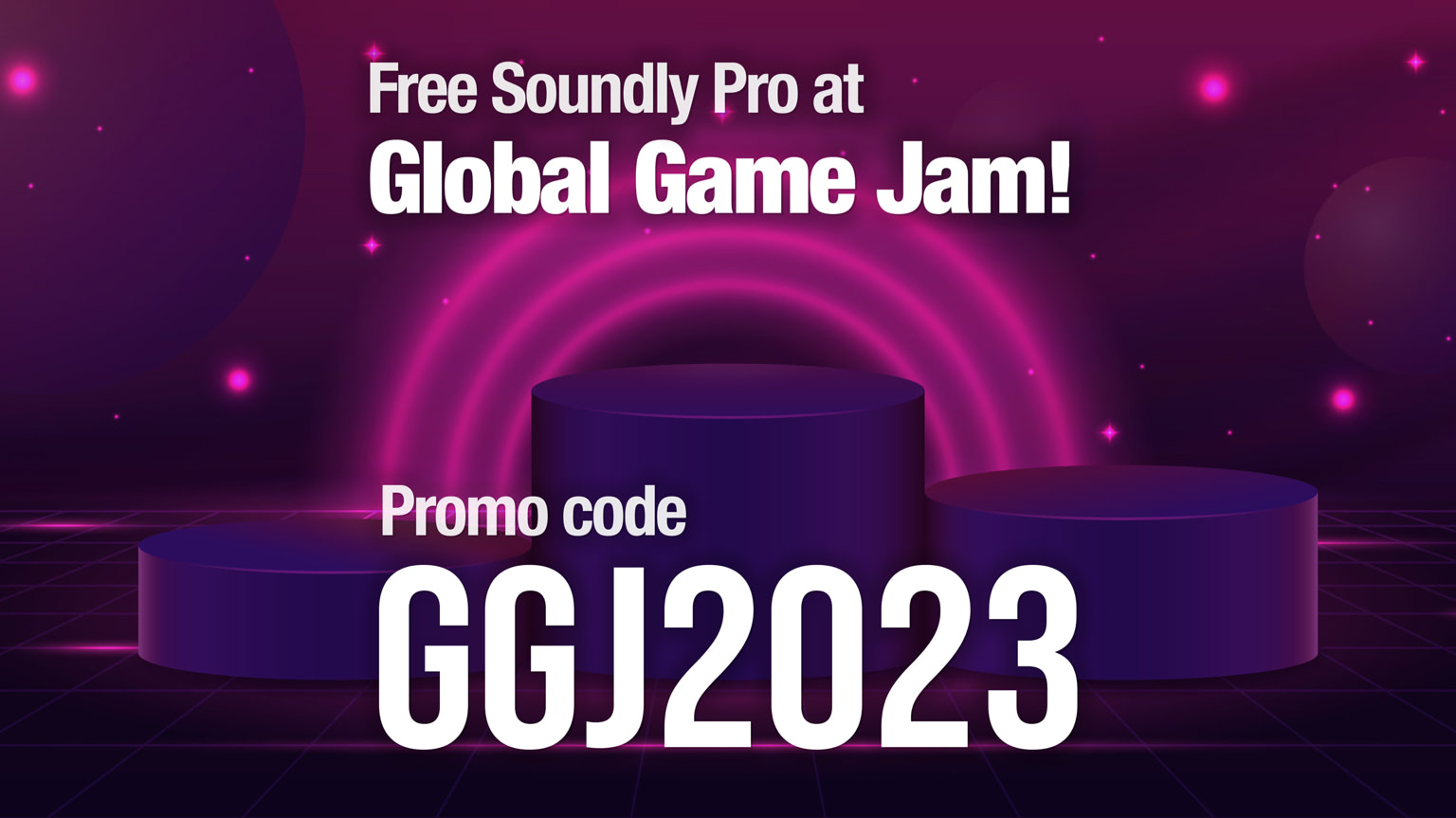 Article by: Erling Hoff — Feb 01 2023
Soundly Supports Global Game Jam 2023
We are thrilled to be part of the Global Game Jam 2023 and show our support for the art of game development!
The Global Game Jam (GGJ) is a non-profit organization with the objective of empowering individuals worldwide to engage in learning, experimentation, and collaboration through the medium of games. The GGJ facilitates both local and global efforts aimed at promoting game development communities and encouraging their participation. The organization offers opportunities for individuals to improve their game creation skills through collaboration and hands-on experience. Participation in the GGJ is open to individuals of all skill levels and backgrounds.
Once again, all attendees will get free access to Soundly Pro - download it at GetSoundly.com and enter the promo code GGJ2023 when signing up. That's it!
If you've already registered, go to user > profile within Soundly and enter your code in the promo box.
We can't wait to see what amazing creations come out of this year's event – have a great time!
Download Soundly at getsoundly.com